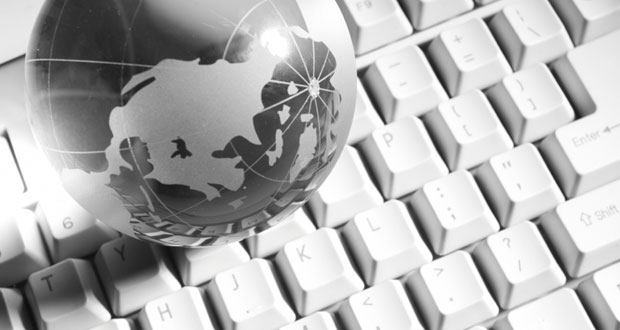 Industry-leading IP geolocation technology deployed to increase advertising performance
LONDON, UK – Digital Element, the leading provider of IP geolocation and IP Intelligence technology, today announced that Crimtan, a UK-based global advertising technology company, is taking its targeting to a new level by upgrading to NetAcuity PulseTM – the industry's first IP targeting solution to use insights from mobile traffic to increase reach and coverage for mobile and connected traffic.
Crimtan's advertising platform, RAMP360(TM), uses unique data, audience profiling, targeting and optimisation to offer digital marketing products and services to advertisers that significantly enhance campaign performance. The company launched its partnership with Digital Element in September 2013, with the adoption of its NetAcuity EdgeTM solution to provide accurate geographic targeting capability for online advertising down to postcode level worldwide.
The upgrade to NetAcuity PulseTM increases reach, accuracy and targeting ability within postcodes, globally, by harnessing new insights derived from combining WiFi connected mobile traffic and Internet infrastructure analysis. This provides Crimtan with unrivalled IP-based geographic targeting precision for online advertising across multiple devices, further reducing wasted impressions and increasing ROI for its clients.
"We welcome the addition of NetAcuity PulseTM – the improved targeting capability will enable our clients to deliver precisely localised campaigns, and will help maintain Crimtan's competitive edge," commented Rob Webster, Crimtan's Chief Product Officer. "We have benefitted from excellent customer service as well as leading-edge solutions with Digital Element in recent years, and upgrading to NetAcuity PulseTM was an obvious choice to improve our client offering. We plan to move into new markets and expect to see further uplift in performance globally."
Digital Element's NetAcuity PulseTM uses a network of IP location information derived from mobile devices, billions of on-device-location transactions, and Internet routing infrastructure. This more precise yet privacy-sensitive – global online targeting method is based on where a user is located and connected at a specific point in time, regardless of device. Information can include whether or not the connection is being made through a WiFi network, the user's point-in-time geographic location, and whether a home or business hotspot is in use. The benefits of using WiFi targeting include increased revenues, better return on investment, stronger brand loyalty, and improved consumer engagement.
Charlie Johnson, Digital Element's Vice President, UK and Ireland, commented, "The large majority of mobile users are choosing WiFi networks over their mobile services, so forward-thinking companies such as Crimtan realise the opportunity for their clients to include these connections to reach and engage with consumers. NetAcuity PulseTM will keep Crimtan ahead of the competition, and we are pleased to be able to continue to develop our technology to meet its needs in the evolving mobile landscape."
About Digital Element
Since 1999, Digital Element has been providing global geolocation solutions that bring anytime, anywhere relevance and context to online initiatives — from desktops to mobile devices. The company's patented technology has been certified and accredited to deliver real-time access to accurate and reliable location intelligence without invading Internet users' privacy. For more than a decade, many of the world's largest websites, brands, ad networks, social media platforms and mobile publishers have trusted Digital Element's technology to target advertising, localise content, enhance analytics, and manage content rights as well as detect and prevent fraud. Visit http://www.digitalelement.com for more information on how to bring the power of location to the online world. Follow us on LinkedIn and Twitter @DigitalElement then like us on Facebook. Headquartered in Atlanta and London, Digital Element is a division of Digital Envoy Inc.
About Crimtan
Crimtan is the home of dynamic marketing, with proprietary digital marketing technology that turns consumer data into actions that enable businesses to increase brand awareness, find new customers and maintain customer relationships. Its expert team helps clients to achieve competitive advantage through multi-device digital campaign strategies with unique insights – making the difficult easy for digital marketers. Crimtan has offices in the UK, Ireland, across Central Eastern Europe, Russia, The Middle East and Australia. To learn more, visit www.crimtan.com.